"Keeping families united…"
Coastal Behavioral Therapy, Inc., understands that families need an adaptive program that addresses their array of needs. We are always investing resources to help identify services that truly promote keeping families united. Our flexible support services will accommodate the unique, individualized needs of every family and child(ren) we are serving.





Services






Specialized Mentoring
Our Mentoring program carefully matches a mentor with a child or groups of up to 3 siblings. We complete an Intake Goal Checklist to identify any deficits or needs that can be addressed. Our function is to access home or community-based instruction related to health, personal development, social development, and life skills, and/or positive recreational activities. These activities may include playing in the local community centers/parks to build peer relationships, introducing to new sports, fishing, and/or reading together, etc. Another important function is for the children to be paired with free community resources that can be accessible even after closure.



Individual/Family Therapy

Therapists with Coastal Behavioral Therapy, Inc., promote self-growth while addressing root causes of client's concerns, issues and symptoms. We are dedicated to modeling a healthy and positive relationship experience, while redirecting self-defeating behavior to allow client's full potential to become realized. Therapists encourage increased insight and understanding within each individual, assist clients and families to explore alternatives for communication, and empower clients to make more effective choices for coping with a wide variety of stressors.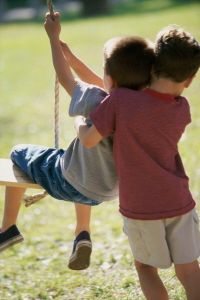 Behavior Management
Identifying why behaviors occur and how we can replace those behaviors with more socially appropriate ones to achieve the same function is our primary goal. Our program helps parents make changes to the environment, help identify "triggers" to maladaptive behaviors, and tweak how they respond to these behaviors to avoid accidental reinforcement. We give the parents the skills needed to maintain the child's positive behavior change. Parents are encouraged to be active participants to increase the probability of success.

Parent Education

Designed to help parents gain a better understanding of positive parenting tactics and improved parenting skills. Positively Motivating Others will help motivate others to do great things. Every home, organization, business, and school can benefit from this training. www.positivelymotivational.com





NEW GROUPS!!!!






Tutoring Program will assist your child with their educational needs.

Anger Management Program will help individuals learn to recognize which anger response(s) they use, steps for calming down, effective methods to use in problem solving, and the importance of taking responsibility for one's actions.

Speech and Language Therapy- can serve children 5-17 years of age in Rockledge, FL.